Marian meets Jean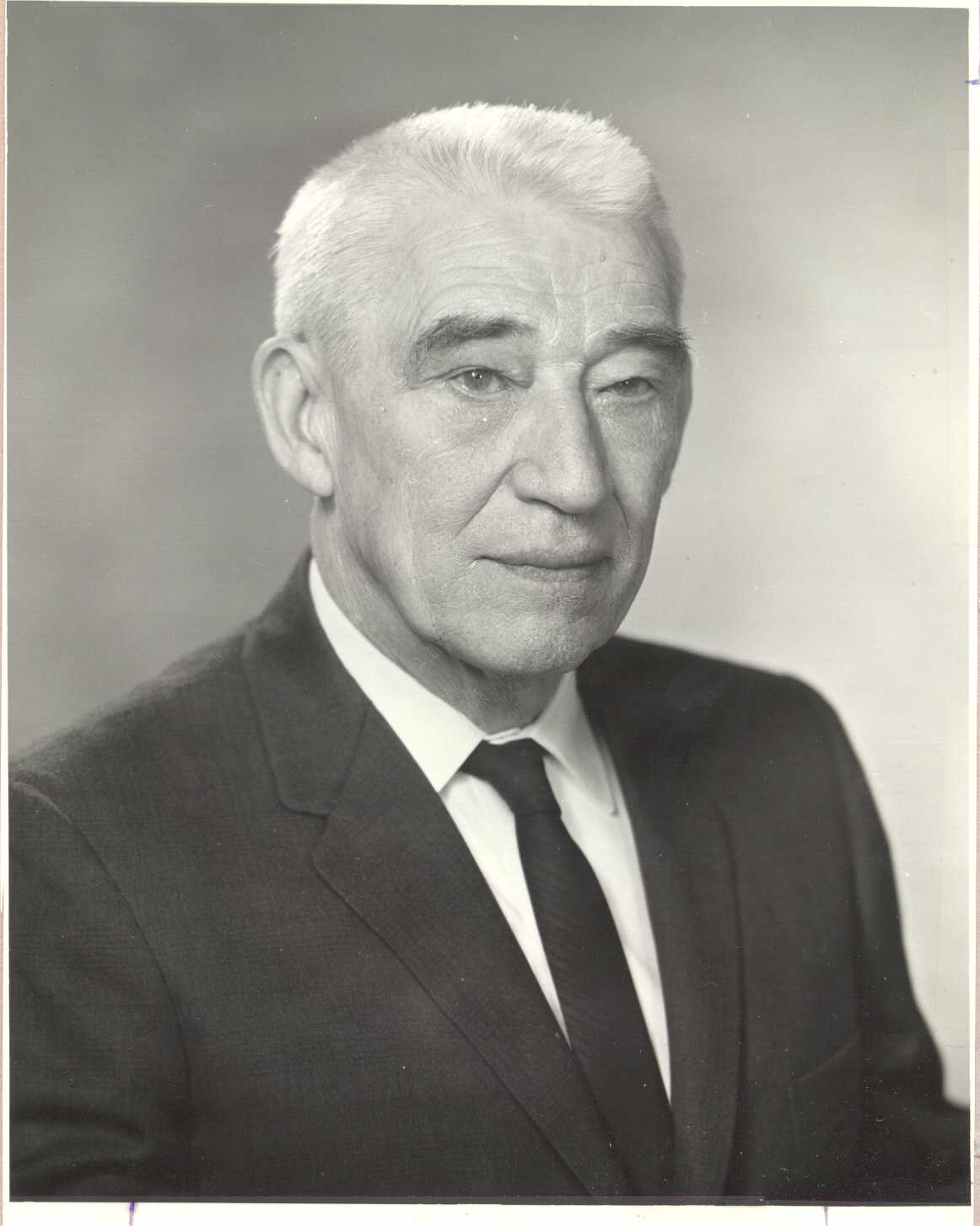 On August 22, 1938, I was at Five Oaks with Bert and her first three children. It was Lee's seventh birthday, and I was making his birthday cake, when a car drove up. A man came on the porch asking for Dad, who happened to be in New York. He introduced himself as Jean Pasquet and said that he was interested in meeting Dad, who was the organist of the Old First Reformed Church of Brooklyn, because he had attended that church as a boy and had started his organ lessons there with Warren Hedden. This was his second trip to Cragsmoor, since he had been a member of a trio which had played dinner music at the Cragmoor Inn in 1913. He also played the organ at the Federated Church that summer. We must have seen each other, but he was seventeen, and I was three, so we didn't notice each other.
   After a pleasant visit on the porch, he invited me to go to Sam's Point with him. I refused because I still had the cake to finish. I met him again at an organists' meeting in the spring. I was a little surprised to hear that he had been divorced for four years, and that he had a thirteen year old daughter, Mitzi (Jeanne), in New Orleans. It didn't really matter, though, and we were married on June 29, 1939. We had a honeymoon at Five Oaks. George was born in 1941 – a precious baby. I had to teach afternoons and let a maid take care of him, which was quite painful, but I spent as much time as possible with him. He was baptized by Tallman Bookhout, a Presbyterian minister, at the Community Church of East Williston, where I was the organist. At ten months, he fell down the cellar stairs. He was frightened but not hurt, and was consoled with his first lollipop. (SPD: My father's first memory was of this fall.) On December 7, 1941, George turned on the radio, and we got the awful news about Pearl Harbor.
   Our entry into the war resulted in Henry [ed note: her brother] being called to active duty from the Reserves. He had been in the R.O.T.C. in Rutgers, so he went in as a Second Lieutenant. At the end of the war, he was a major, an aide to General Allen, who was on General Bradley's staff. He met his future wife in Belgium. Monique was the daughter of a Belgian baron, who spent the war years in London with the Belgian government in exile. (Their children are Henry, Jr. (Happy), Anne, Nicholas, and Steven.) Lawrence was drafted just before his graduation from Harvard, but he received his degree "Magna Cum Laude" anyway. He went in to the Army Air Corps as a private, and came out as a major. He went though Harvard Law School on the G.I. Bill, and while he was there, he met and married Gretchen Thannhauser, whose father was a prominent German doctor, who had settled in Boston to get away from Hitler's excesses. (Their children are Kitty and Shipley.)
   When George was fifteen months old, Henry was born. He was named for my two brothers, who were starting their involvement in World War II. We realized later, that while Henry Lawrence was being born, Lawrence was going past the hospital in a trainload of inductees, heading for basic training on a base at the eastern end of Long Island. Henry was a good natured little darling. He soon outgrew the bassinet, so George had to give up his crib for Henry, and move to a twin sized bed made by Jean, which had a railing to keep him from falling out of bed. Henry was also baptized at the Community Church of East Williston by Rev. Bookhout. When they were toddlers, Jean made them a small table and two small chairs, where they had their meals until they could sit at the dining room table in chairs high enough for them to reach their food comfortably.
   Children could go to the nursery at church when they were three years old. The first few times I left George there, so I could play the service, he cried bitterly. When he was a little older, I asked him why he cried, and he said, "I thought you were going away, and never coming back". When Henry was three, and I brought him to the nursery, he cried so much that I decided to keep him in church with me. He sat on a little chair by the organ, but it was an ordeal for both of us. In time, they both enjoyed the nursery.
   Before they started school, we could do things together mornings. They loved seeing the trains of the Long Island Railroad, especially when the engineers waved. Sometimes we visited Dad at Ovington Avenue, or Aunt Helen in Flatbush, or Aunt Nina Pasquet in Greenwich Village. By that time, Wiggles and Charlie were in New Jersey and we went there, too. Shopping was a little hectic. They would get bored and chase each other around the store. George started kindergarten a year before Henry and seemed to enjoy it. He would tell me about his day. When Henry started, he was not enthusiastic. When he got home, I would eagerly say, "What did you do today?", and once in exasperation he said, "Did your mother always ask you what you did?" Later, I asked why he hadn't liked kindergarten, and he said "I don't like to be bossed". He would get absorbed in some activity, like the sand box, and didn't like having to stop to do something else.
   When George was in first grade, he was Joseph in a darling Nativity play in school. In my mind, I can still see him walking slowly down the aisle in his bathrobe, with "Mary". I had worn my best velvet hat, with a little veil, for the occasion, but he told me afterwards that he thought I wasn't there because he had looked for my everyday hat, which had a feather on it. He was fortunate to have Mrs. Elliott. She was an excellent teacher, and gave him a good start. When Henry got to first grade, he had Mrs. Fury, who was a nice person, but not a very good teacher.
   Sunday afternoons, we enjoyed visiting the Tally-Ho Pony Farm. The owner understood children, and in addition to the ponies, on which the boys had riding lessons, he had old fire engines, small trains, and things the children liked to climb around. One day we brought them when Henry had a broken collar bone. Jean happened to look up at one of the barns, and was horrified to see Henry climbing around much too high for our peace of mind. He obediently came down without any trouble in spite of the broken collar bone.
   In June, 1952, shortly before the end of the school year, George's leg was broken. A car hit him as he was riding his bicycle to the store, with a nickel, to buy a Milky Way. It was a hot day, and he was lying on a hot pavement which bothered him more than the leg. An orthopedic surgeon stopped and straightened out his leg before the ambulance arrived. It was an uncomfortable summer for him. I was afraid to take him to the beach for fear of getting sand in his cast. Henry suffered, too, because he didn't want to go without him. That was George's worst experience in Garden City, although it was amazing to see what he could do on crutches. Henry's hardest time came in 1948 when he had his tonsils out. At that time, they did not allow mothers to stay, and it was agonizing to leave him. He walked off so trustingly with the nurse.
Previous page:
Garden City recollections by Marian Munson Pasquet
Next page:
The Pasquets life in Virginia