Who are they?
These photos were at the beginning of an album full of HH Lee's family so they must be related ....
first photo in album is an unknown family, but judging from the lack of the husband and the seven sons Iit might be Metta Amundsdtr. Holland Dalen (Tvedten) - Sjur and Mette Tvedten Haaland and their nine children immigrated in the spring of 1846 and settled in Walworth County, Wisconsin. That fall, Sjur and their infant son died of Typhoid Fever. Mette was left to raise eight children from three to seventeen years of age. She married Rasmus Dalen, a widower, in 1848. They moved to Dane County Wisconsin and eventually to the Lisbon, Illinois area.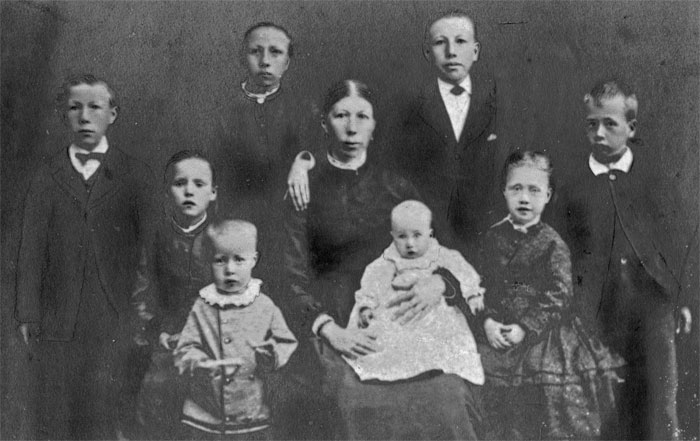 Second photo has a number of people, we know the bottom row are the siblings: Anna Thompson, Henry H Lee, and Anna Stevenson but who is in the top row? Other siblings?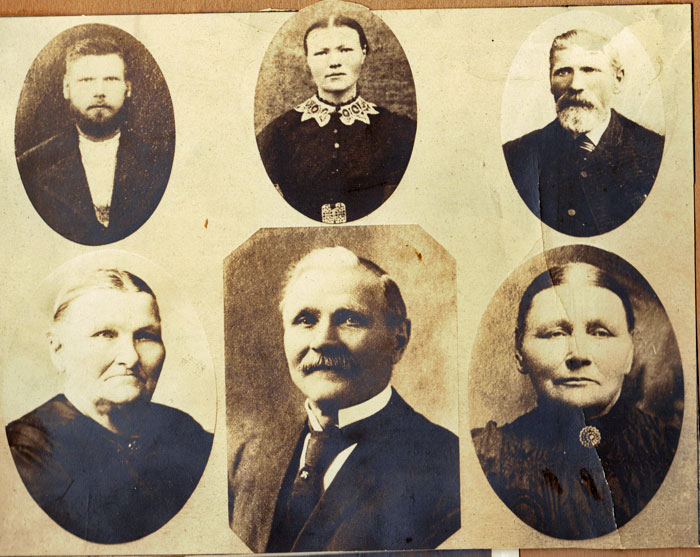 Anyone who knows please contact Kitty
Previous page:
Modern Day Norwegian Skjold Family
Next page:
The Wold family from Skougar, Buskerod